Babbonface takes on the stinks
Senza mutanz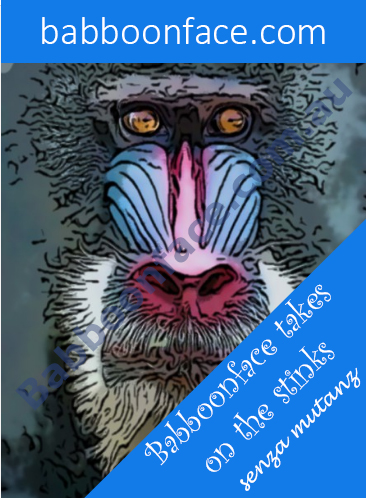 Babboonface.com.au is an Aussie online store selling parts, filters and machines. We're an Aussie Supplier AND Manufacturer, servicing Aussies since 1962!
We only sell QUALITY aftermarket OEM (Original Equipment Manufacturer) parts. We started in the building and construction industry since 1962, and we know how expensive some OEM parts can be, and some OEM are even bad quality! Some Manufacturers even stop making their OEM parts!!! How's that for injustice! How do you fix your machine when the Manufacturer stops making spare parts???
That's why Babboonface will take on the stinks! Senza mutanz!
Buyer Protection on ALL purchases – Babboonface Money Back Guarantee!
We only sell High Quality aftermarket OEM parts, and can be a direct replacement to your original OEM part number. So the OEM part number that you want to buy, you can buy it from us with the same OEM part number, and is a direct substitute.
You'll get Buyer Protection with every purchase – Get the part you ordered or your money back. Check out our Buyer Protection page for more information.
All diagrams are only to show place of fitment. All original equipment manufacturers' names, symbols, part numbers, drawings and descriptions are for reference purposes only, and it is not implied any part is that of these manufacturers.
Fast FREE Shipping Australia wide!
All the prices you see on our online store includes:
Fast FREE shipping Australia wide!
Includes GST!
You'll get an Australian Tax Invoice with an Australian ABN!
We accept bank transfers, credit cards, debit cards, and Paypal.
Not Sure What Part to Buy? Babboonface Customised Service!
If you're unsure of what OEM part number to buy, just send us your serial number, and the part name you need, and we'll find it for you!
Save time and go to our Not sure what to buy? page, and we'll do it for you!
Our Babboonface Parts Experts will look up your serial number, find the part that you're after, and see what OEM part number you'll need, and we'll contact you and confirm with you the OEM part number you need. All you need to know is your serial number, and what part you need! Send us your serial number, and the part you want here.